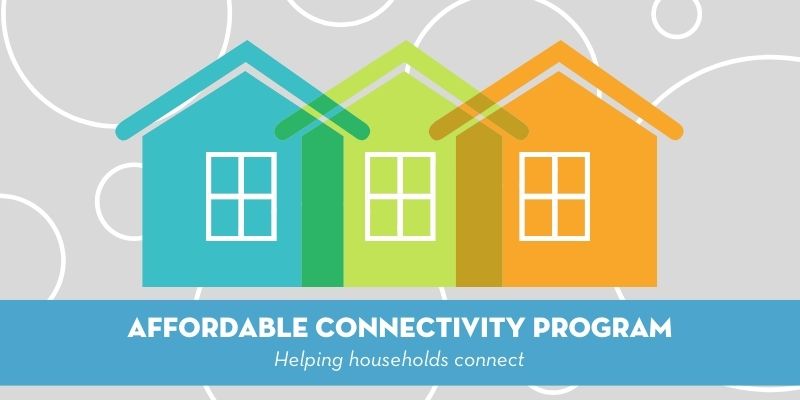 Print
New Financial Assistance Available – Helping Americans stay connected
NCKCN is proud to participate in the FCC ACP that helps ensure eligible households access to the high-speed broadband Internet they need.
Affordable Connectivity Program (ACP)
You may qualify for assistance with your NCKCN Internet bill through the Affordable Connectivity financial assistance program. The Federal Communications Commission (FCC) has announced that the Affordable Connectivity Program will replace the Emergency Broadband Benefit (EBB) program – launched to help low-income households pay for broadband service during the pandemic.
Eligible households get up to a $30 monthly credit with no annual contract!
3 Easy Steps
See if your household qualifies – There are a number of ways to qualify for assistance from ACP
Submit your application to the FCC's Universal Service Administration Co. – You can apply online or by mail
Contact NCKCN – Once approved for the program, call with your verification handy to order
Question & Answer Section:
What happened to the Emergency Broadband Benefit Program (EBB)?
The EBB program ended on 12/30/31 and was replaced by the new Affordable Connectivity Program. NCKCN did not participate in the EBB program, however, you may still be able to transition (if you are already enrolled in the EBB program) over to the ACP. Households enrolled in the Emergency Broadband Benefit Program as of 12/31/21 will continue to receive their current monthly benefit until 3/1/22 according to the FCC. Visit https://www.fcc.gov/acp for more details about this program transition.
What is the FCC Affordable Connectivity Program?
I am a current NCKCN customer. How do I get the benefit with my NCKCN service?
Current NCKCN customers can apply for the discount at https://getemergencybroadband.org/ today. Upon approval, contact NCKCN at 1-785-738-2218 and a representative will verify eligibility, provide plan details and sign you up for the ACP discount.
How much does broadband service cost?
The Affordable Connectivity Program provides a monthly discount for broadband service up to $30 per eligible household, or up to $75 per eligible household on Tribal lands. The discount will be applied to your broadband service, but the ultimate cost to you will depend on the eligible service plan you select. Call to learn about plans and pricing in your area.
What service plans are eligible for the Affordable Connectivity Program?
All plans are eligible for the program.
What happens when the Affordable Connectivity Program ends?
You will be notified about the last date or billing cycle that the full benefit will apply to your bill (and the date or billing cycle that a partial benefit will apply to your bill.) The notification will also include information about the cost of your broadband service after the program ends, should you choose to continue with the service. Important note: Your broadband service will end when the program ends, unless you request or opt-in to continue broadband service once ACP ends.
Have additional questions?